Experience Exceptional Psychiatric Care with Our Compassionate Clinicians
Falls Church & Reston Office.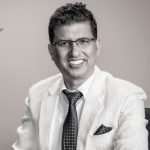 Dr. Uprety has extensive inpatient and outpatient, "real-world" Clinical Psychiatry experience treating thousands of patients in rural and urban areas in order to find psychiatrists in the area.  His compassion for the patient, combined with his efficient and effective practice methods, make him a clinician that is both patient and highly administrative. He is not only an outstanding clinician and talented teacher, but he is always fascinated with entrepreneurial involvement.Read More....
Bethany Balette M.A., Resident in Counseling
Bethany Balette is licensed as a Resident in Counseling in the state of Virginia. Bethany was trained in Cognitive Behavioral Therapy and Cognitive Processing Therapy. She has experience working with a variety of patient populations. Diagnoses include PTSD and complex trauma, anxiety, depression, suicidality, behavioral issues, relationship issues, co-morbidities, difficult life circumstances, and situational issues. Bethany believes all aspects of a person's life are significant and practices evidence-based and individualized care.
Prior to joining My Psychiatrist, she worked extensively with veterans of active-duty military status as well as students, retirees and their families dealing with a plethora of issues, as described above. While serving a military population she also conducted fitness for duty evaluations and safety assessments. In addition, she co-led Intensive Outpatient group therapy and Continuing Care group therapy for those suffering from substance use disorders and disorders co-morbid with substance use. In parallel, she was and is interested in remaining at the forefront of psychological practice for overall betterment of patient care. As such, she continues her research efforts and was most recently published in The Practitioner Scholar: Journal of the International Trauma Training Institute.
Originally from Buffalo, NY Bethany received her Bachelor of Science degree in Psychology from Florida State University and her Master of Arts degree in Clinical Mental Health Counseling from The Chicago School of Professional Psychology. Graduating from both institutions with honors, additional academic accolades from FSU include Alpha Epsilon Delta Pre-Health Honor Society and Psi Chi Honor Society induction. Accolades from TCSPP include Chi Sigma Iota induction and the Academic Distinction Certificate which was awarded to Bethany in recognition of the highest possible academic performance achieved. Bethany has become settled and established in the greater Washington area as of August 2020.
Jennifer Chow attended medical school at Virginia Commonwealth University.  She did her general adult psychiatry residency at the combined civilian-military program, University of Texas Health Sciences University San Antonio/Wilford Hall Medical Center and then completed a child/adolescent psychiatry fellowship at Oregon Health Sciences University. From there, she served active duty military members, their family and children at numerous Air Force bases located in Republic of Korea, Germany, United Kingdom, Turkey, and Dayton, Ohio.  Her last assignment active duty assignment was working for the US Air Force Surgeon General's office in Falls Church, VA.
She has taught residents at Wright Patterson Air Force BAse in Ohio, served as Medical Director and Flight Commander at several Air Force clinics, and as Chief of the Medical Staff  at Osan Air Base in Korea and Incirlik Clinic in Turkey.
She enjoys seeing a variety of patients and mental health conditions from ages 3 and up.
Gregory John Vitale, Psy.D.
Dr. Vitale started at My Psychiatrist in 2022 as a licensed clinical psychologist in Virginia and Washington, D.C. His areas of competence include neuropsychological assessment for the evaluation of a variety of issues and diagnoses. He has worked most prominently with patients with concussion/TBI and stroke. He also has extensive experience and competence in evaluating for dementia or other neurocognitive disorders due to neurological disease. He has worked in both inpatient and outpatient settings, serving in multidisciplinary teams including comprehensive neurorehabilitation, sports medicine clinics, and community living centers to name a few. His interventions are focused on time-limited approaches including cognitive-behavioral therapy for sleep difficulties (CBT-i), adjustment to medical diagnosis, and behavioral health interventions with a rehabilitation focus. He has held psychoeducational groups focused on health psychology topics including sleep, diabetes management, and brain health. He has worked with patients post-COVID-19 illness who have experienced new-onset psychological and neurocognitive difficulties both in research and clinical capacity.
He has always remained active in research and alongside the aforementioned COVID-19 work has led several projects that went on to journal publication or presentation at national conferences, with a handful having been nominated for awards. He is a member of the National Register of Health Service Psychologists, the International Neuropsychological Society, and the Sports Neuropsychology Society. He regularly attends professional conferences to remain up-to-date on advancements in the field.
He completed his doctoral training in clinical psychology at Nova Southeastern University with a specialization in neuropsychology. His internship at the G.V. (Sonny) Montgomery VA Medical Center in Jackson, MS included a major emphasis in neuropsychology. He completed a postdoctoral residency in primary care mental health integration at the Oklahoma City VA Health Care System in Oklahoma City, OK. He completed his two-year postdoctoral residency at the MedStar National Rehabilitation Hospital in Washington, D.C.
Alexandra (Allie) Dwight is a Masters-Level Resident in Counseling registered with the Virginia Board of Counseling . She received her Bachelors of Fine Arts from Florida State University in 2017, and graduated with a Masters Degree in Art Therapy from George Washington University in 2019.
Allie provides services to adults, adolescents, and children, incorporating art interventions, mindfulness, and grounding techniques into sessions. In addition to her training in art therapy, Allie is also trained in Eye Movement Desensitization and Reprocessing (EMDR) and Sand Tray. She has worked with clients experiencing depression, anxiety, PTSD, mood disorders, grief, abuse, relationship conflicts, and members of the LGBTQ+ community.
Through a caring and collaborative relationship, Allie aims to hold a safe space in which individuals can develop new coping skills and perspectives, safely process trauma at their own pace, and improve overall well-being
Michael Walsh, M.A., Resident in Counsel
Michael is a licensed Resident in Counseling in the state of Virginia. Michael received his Bachelor of Arts degree from Franciscan University of Steubenville in 2019 and graduated with his Master's of Arts in Clinical Mental Health Counseling with a concentration in Crisis Intervention and Trauma Interventions in May 2022. During his time pursuing his Master's degree, Michael was inducted into the academic honors society Chi Sigma Iota.
Before working for My Psychiatrist, Michael worked in a residential treatment facility working with children and adolescents facilitating daily groups as well as aiding in crisis interventions. Michael also worked with an outpatient clinic to serve those dealing with substance addictions, facilitating intensive outpatient groups while also facilitating groups for children whose parents experienced addiction to develop coping strategies, as well develop healthy interpersonal relationships with peers.
While walking on the road to improved well-being, Michael looks to create and maintain a healthy space while learning and developing coping skills.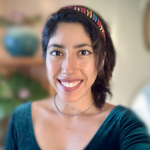 Daniela Otoya is a Masters-Level Resident in Counseling registered with the Virginia Board of Counseling. She received her Bachelor's Degree in Psychology from Shepherd University in 2017, and graduated with a Masters Degree in Clinical Mental Health Counseling from The Chicago School of Professional Psychology in 2020.
Daniela provides services to adults and adolescents who struggle with a range of issues such as depression, anxiety, life changes, grief, trauma and more. Daniela incorporates mindfulness techniques alongside cognitive-behavioral therapy and psychodynamic to aim for taking a holistic approach.
Daniela embraces and appreciates all walks of life and makes sure to hold a non-judgemental, open and safe environment.  She also strives to empower clients by supporting them in realizing they have the ability to heal themselves and find the solutions within.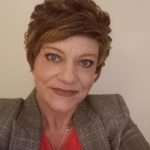 Dr. Elisa Litchfield is a Doctor of Clinical Psychology (Psy.D) who obtained her doctoral degree and completed her education, training, and supervision in 2011. Currently, she is preparing to take her licensure exam as a clinical psychologist with the Commonwealth of Virginia and hopes to be licensed by June 2023.
As a clinical psychologist, Dr. Litchfield follows a holistic approach to individual psychotherapy, integrating theories of psychology that address both the mind and body. She encourages her clients to reflect on past experiences, identify current struggles, become aware of their cognitive, behavioral, and relational patterns, and develop desired goals and treatment strategies. Through a collaborative effort, Dr. Litchfield empowers her clients to recognize and build upon their own strengths and find meaning in their struggles, offering them psychoeducational resources, practical skills, and manageable short-term goals.
The types of psychotherapy utilized will be determined after an appropriate individualized treatment plan is developed. However, Dr. Litchfield typically utilizes cognitive behavioral and dialectical behavioral models.
With over 35 years of experience in psychology, including volunteer work after graduating high school, Dr. Litchfield holds a Bachelor of Arts degree in Psychology and Philosophy from George Mason University and a Doctorate in Clinical Psychology (Psy.D) from Regent University. She is divorced and has no children, spending most of her life in Northern Virginia. She also served in the United States Army for 6 years.
Dr. Litchfield has a warm, relational style and is kind, empathetic, and non-judgmental. She has a special interest in working with former military, police, fire, and EMS personnel and has received specialized training in the integration of faith and psychology. In her free time, she enjoys animals, art, and music.
Michele Gunter is a highly experienced Licensed Clinical Social Worker based in Virginia, with a career spanning over 26 years. Her expertise lies in providing comprehensive clinical assessments and therapeutic care to individuals of various age groups, including children, adolescents, teenagers, and adults aged 70 and above. Michele's practice encompasses working with individuals, couples, families, and groups, addressing a wide range of mental health concerns.
With a background in clinical mental health, private practice, and virtual therapy, Michele has consistently demonstrated her commitment to delivering compassionate and effective treatment. She completed her Bachelor of Arts degree in Liberal Arts and Sciences at Virginia Tech/Virginia Polytechnic Institute and State University in 1994, followed by a Master of Social Work from Radford University in 1996.
Michele's therapeutic approach is characterized by understanding, empathy, humor, creativity, and a strong foundation in education and life experience. She creates a safe, non-judgmental, and confidential environment, fostering healing and personal growth for her clients. Throughout her career, Michele has successfully treated individuals with mood disorders, various forms of abuse, early childhood issues, anxiety, depression, life transitions, PTSD/trauma, grief/loss, attachment issues, obsessive-compulsive disorder, illness and aging, substance abuse, anger management, family conflict, multicultural challenges, relationship issues, and stress management.
Michele possesses a diverse range of therapeutic modalities in her toolkit, including Cognitive Behavioral Therapy, Attachment-Based Therapy, Trauma-Informed approaches, Christian Counseling, Play Therapy, Filial Play Therapy, Family Systems Therapy, Solution-Focused Therapy, Exposure Response Prevention, and Mindfulness. She firmly believes in the power of empathy, non-judgment, and a strengths-based perspective to empower clients in developing positive thought patterns and effective coping skills for managing their challenges. Michele holds the belief that everyone has the capacity for positive change and can work towards achieving their own goals.
An essential aspect of Michele's therapeutic philosophy is the value she places on the working alliance between therapist and client. She recognizes that this connection plays a pivotal role in the success of therapy and endeavors to foster a positive rapport with her clients. Michele strives to create a therapeutic environment where individuals feel secure in sharing and exploring their thoughts and emotions.
Michele Gunter is a highly skilled and compassionate Licensed Clinical Social Worker who has dedicated her career to helping individuals overcome their mental health challenges. Through her extensive experience, diverse therapeutic modalities, and unwavering commitment to her clients' well-being, Michele is a trusted professional who facilitates healing, growth, and positive change.