Professional, concerned
& compationate psychiatric care.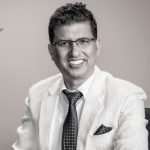 Dr. Uprety has extensive inpatient and outpatient, "real-world" Clinical Psychiatry experience treating thousands of patients in rural and urban areas.  His compassion for the patient, combined with his efficient and effective practice methods, make him a clinician that is both patient and highly administrative. He is not only an outstanding clinician and talented teacher, but he is always fascinated with entrepreneurial involvement. His entrepreneurial spirit has spanned decades, as evident both by the educational institute he established and ran in Nepal at the age of 19 and by the half dozen organizations he ran by the time he graduated from Medical School at 25.
Dr. Uprety received recognition as one of the 15 most talented students in the nation and was awarded a full scholarship for six years of his medical education.  He published the textbook "Essentials of MBBS (Bachelor of Medicine and Bachelor of Surgery) Entrance Examination" while he was studying medicine in Kathmandu, Nepal. He was also the chief resident in his fourth year of Psychiatry residency training at Brookdale University Medical Center, in Brooklyn, NY. As a Chief Resident, he provided leadership to 20 resident Psychiatrists, fostering their training and maturity.
Dr. Uprety has presented on a spectrum of clinical and business forums nationally and internationally. His vast professional experience dealing with people across the world has made him a calm and understanding human being.
Currently, he is serving as Medical Director at My Psychiatrist, PLC, and at Greenbrook TMS Neurohealth Centers, and as CEO at Diamond Home Health Care. He has also served as an Assistant Clinical Professor at the Howard University School of Medicine.
Dr. Adhikari completed her General Psychiatry residency from Metropolitan Hospital of New York Medical College in New York, NY. Her most recent work experience as a General Psychiatrist includes working outpatient care at Carolina Partners In Mental Health, in Raleigh, NC, and at Bristol Hospital Multispecialty Group in Bristol, CT, where she worked for three years with both inpatients and outpatients diagnosed with schizophrenia, bipolar disorder, depression, substance abuse, anxiety, schizoaffective disorder, and attention-deficit/hyperactivity disorder (ADHD), among others.
She first studied medicine and surgery at Rajshahi Medical College in Bangladesh and worked as a medical officer in Kathmandu, Nepal. She later worked as an extern for the Substance Abuse Rehabilitation Program (SARP) at the VA Medical Center in Washington, DC, and at St. Elizabeth Hospital, Washington, DC.
Dr. Adhikari is currently accepting patients 18 years and up at My Psychiatrist, PLC, in Reston, VA, where she specializes in attention-deficit/hyperactivity disorder (ADHD), anxiety, depression, schizoaffective, and bipolar disorders, among others.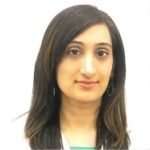 Dr. Raja is a native of Northern Virginia and has had a lifelong interest in the very enigmatic aspects of the human mind, body, and behavior. Psychiatry, therefore, was a natural choice of specialty. She is equally fascinated by the fields of Mathematics, Chemistry, and Microbiology.  After graduating Salutatorian from Chantilly High School, Dr. Raja obtained her Bachelor of Science in Chemistry, with specialization in Biochemistry, from the University of Virginia.
Prior to matriculating at St. George's University Medical School, she studied Human Gross Anatomy from Georgetown University's Summer Medical Institute Program. Dr. Raja completed her residency training from Rutgers University: New Jersey Medical School. She is the co-editor of "Mastering the Psychiatric Diagnoses: Three Practice Exams for Novices and Experts."  Following residency, she completed a Geriatric Psychiatry Fellowship from Duke University in Durham, NC.
Dr. Raja's experience includes working as an outpatient adult Psychiatrist for the INOVA Health System. Her professional interests include stress management strategies, anxiety, post-traumatic stress, and depressive disorders.
Meira Yasin, PMHNP-BC
Meira Yasin has worked as a nurse since 2009 in the areas of Women's Health, Neurology, Neurosurgery/Neurology Intensive Care, Medical/Surgical, and Mental Health. In 2016, she completed a Doctorate of Nursing Practice (DNP) as a Family Nurse Practitioner, and then completed a Post-Doctorate Psychiatric Mental Health Nurse Practitioner Certificate Program in 2017. She has worked in global health and provided care to people in underserved areas locally and abroad, with a focus on trauma-informed care and adverse childhood experiences.
Dr. Yasin served as an Assistant Professor in the East Tennessee State University College of Nursing Undergraduate Programs, where she also practiced as a Psychiatric Mental Health Nurse Practitioner in Student Health on campus. She has experience working in community mental health with different populations, including children in the foster care system and those with posttraumatic stress disorder (PTSD). She is passionate about helping to address health disparities for vulnerable populations and to decrease mental health stigmas. In her free time, she enjoys hiking, working out, drinking coffee, reading, traveling, and meeting new people.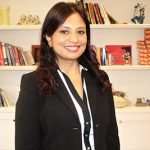 Mukta Gautam is a Dual Board-Certified Psychiatric Mental Health Nurse Practitioner (PMHNP-BC) and Adult-Gerontology Acute Care Nurse Practitioner (AGACNP-BC) by the American Nurse Credentialing Center (ANCC). She received her Masters of Science in Nursing, with a concentration in the Psychiatric Mental Health Nurse Practitioner discipline, from Regis College. She was inducted into Sigma Theta Tau International Honors Society of Nursing during her Bachelor's Studies in Nursing at the College of St. Elizabeth.
She is profoundly invested in helping to make her patients' lives better. She is not only keen on treating the illness, but she also strongly values compassionate care while improving the overall quality of life of her patients. During her nursing school days, she was nominated and awarded with the prestigious "Lester Z Lieberman Humanism in Healthcare Award." Mukta is also an active member of the American Psychiatric Nurses Association (APNA).
She has significant experience in both inpatient and outpatient settings, including in the areas of Med-Surge, Telemetry, Renal, and Cardiology. She also has experience in Transitional Care. She has volunteered in the community by educating community members and raising their awareness towards preventative care and health promotion.
Dr. Getz joined the staff at My Psychiatrist in 2015. Prior to his work here, he was on the faculty at Penn State University College of Medicine in the Department of Psychiatry. He is a Clinical Psychologist with over 25 years of experience in the Psychology field. In addition to his teaching responsibilities at Penn State's Medical College, Dr. Getz treated patients on both child and adult inpatient Psychiatric wards. He also worked in the Adult Specialty Clinics, where he gained expertise in working with clients who have anxiety, depression, bipolar illness, eating disorders, insomnia, and sexual dysfunctions.
Dr. Getz participated in opening the Outpatient Psychiatric Clinic at Penn State, and, while he was there, he created an attention-deficit/hyperactivity disorder (ADHD) clinic, which provided extensive services for adults, children, and adolescents. These services included providing extensive Psychoeducational Testing to determine if the patients met the criteria for a diagnosis of ADHD. This clinic was a teaching venue for medical students, Psychiatric residents, and Psychology interns. Dr. Getz was also part of the surgical weight loss team at Penn State, and he provided diverse psychological services to those patients discerning the bariatric surgery process.
He has extensive experience conducting Psychotherapy groups and had an ongoing outpatient therapy group for anxiety patients that was of seven years' duration. Dr. Getz has done research on, and has special interests in, the areas of anxiety, insomnia, and childhood trauma. He was a contributing author to a text on Projective Drawings with a Canadian colleague and did a cross-cultural study on the effects of trauma, using drawings completed both by Tibetan child refugees and by children from the Central PA area. Dr. Getz also has administrative experience; he worked for the head of the Psychology Department at the Catholic University of America. While there, he worked with troubled youth and, in this setting, mastered his Psycho-Diagnostic testing skills.
He especially enjoys utilizing Projective Testing, especially the Rorschach Inkblot Test, both to clarify patients' diagnoses and to aid in treatment planning. He utilizes eclectic therapy techniques and is trained to provide Cognitive Behavioral Therapy. At My Psychiatrist, Dr. Getz provides individual therapy for children, adolescents, and adults. He can also provide comprehensive psychological assessment.
Prior to beginning her work with My Psychiatrist in 2021, Dr. Kathleen Martens worked at an inpatient psychiatric facility, offering individual and group therapies, psychoeducation groups, and outreach. Dr. Martens has been practicing for nearly 15 years in the area of Clinical Psychology and is well versed in the use of Cognitive Behavioral Therapy, Dialectical Behavioral Therapy, Psychodynamic, Internal Family Systems, and Mindfulness. She tailors her interventions to meet the needs and goals of her clients.
Her training includes an Undergraduate Bachelor's Degree from Virginia Polytechnic Institute and State University in Psychology and both a Master's and a Doctorate in Clinical Psychology from Argosy University, Washington, D.C., campus. She is certified in the treatment of complex trauma, as well as the diagnosis and care of Dementia. Her research and publications are in the areas of eating disorders, gerontological issues, such as dementia and depression in older adults, and cross-cultural psychological testing measures. She also recently earned her graduate certificate in the field of Gerontology in May 2021 from the University of Pittsburgh.
After completing research in the field of Gerontology at the University of Jönköping in Sweden, she continued her career working with clients presenting with addiction issues, comorbid Psychiatric disorders, and health/medical Psychiatric disorders. Dr. Martens has helped lead the Behavioral Health Units at both MedStar Union Memorial Hospital in Baltimore, MD, and at Novant Health UVA Prince William Medical Center in Manassas, VA, caring for patients on both the medical floors and within the Emergency Department. She spent five years at The Women's Center providing individual and couples counseling in a community mental health outpatient setting. She is licensed in Virginia, the District of Columbia, and Maryland.
Prior to beginning his work with My Psychiatrist in 2021, Dr. Jeff Martens worked as a Clinical Psychologist at a residential psychiatric facility for adults, offering individual and group therapies, psychoeducation groups, and conducting psychological evaluations. He provided treatment for mood, anxiety, addictions, anger, boundary, and personality-related issues. Dr. Martens has been practicing for roughly 15 years in the area of Clinical Psychology and is well versed in the use of Cognitive Behavioral Therapy, Dialectical Behavior Therapy and other trauma-focused interventions, and Interpersonal Psychotherapy. He is a certified complex trauma professional (C.C.T.P.) and tailors his interventions to meet the goals of his clients.
He comes to My Psychiatrist with diverse professional training experiences. A graduate of Northern Illinois University, he earned his Ph.D. in Clinical Psychology. His research focused on various forms and functions of aggression. He also provided clinical services during graduate school in community mental health, in day programs for adults with developmental disabilities, in behavior management training for parents of children with behavioral or attentional issues (e.g., attention-deficit/hyperactivity disorder), and in the administration of Neuropsychological assessment measures for adults with traumatic brain injury. Dr. Martens interned at an inpatient state psychiatric hospital, working with adults with a wide range of severe mental health concerns and forensic issues. He continued on there as their Coordinator of Trauma Services through the Hospital's Addictions, Co-Occurring, and Trauma Recovery Service.
Dr. Martens is a Licensed Clinical Psychologist in Virginia and Maryland.
As a Licensed Professional Counselor in the state of Virginia, Kara works with adults and adolescents. She has been trained in Cognitive Behavioral Therapy (CBT) and Dialectical Behavior Therapy (DBT) and has experience working with a diverse population of clients with mental health issues, co-occurring disorders, and relationship issues. Kara believes each individual is unique and, therefore, each person's treatment should reflect that perspective.
Kara is originally from Long Island, NY. She received her undergraduate BA degree in Communications from The American University, in Washington, DC. After living in the Metro DC area for 15 years, Kara attended graduate school at Argosy University in Phoenix, AZ, where she received her MA in Sport and Exercise Psychology, as well as her MA in Mental Health Counseling.
Kara practiced as a Mental Health Counselor in Phoenix, AZ, for 13 years and in Florida for two years before returning to the Washington, DC, area she considers her home. She joined My Psychiatrist in 2019.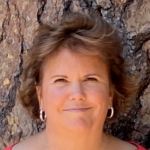 Rosanna Farrell is a Licensed Clinical Social Worker, who graduated from Virginia Commonwealth University in 2011. Her background in medical social work and grief counseling, with patients and their families, aids her clinical work with a practical approach to solving problems that may be distressing for her patients. With kindness and compassion, she combines evidenced-based strategies and counseling techniques to sort out multidimensional issues, within a holistic framework. 
She grew up in American Samoa and studied Cultural Anthropology as an undergraduate at the University of Maryland.  Since then, she has traveled extensively throughout the world and appreciates the importance and value of cultural diversity and viewing personal growth within a unique cultural context. 
Her professional interests include helping patients build healthy relationships through effective, compassionate communication, the development of positive self-concept through self-discovery and grief counseling, helping patients identify and cope with distressing feelings while developing positive coping skills, and recovery from major mental health disorders. Rosanna practices meditation and is interested in the use of guided imagery and mindfulness as a strategy for managing anxiety.